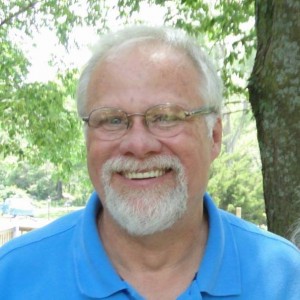 Jon has a G.Th. and a B.S. in Theology from Baptist Bible College, Springfield, Mo. and over 45 years of proficiency providing care to teens and families, including 12 years as a Psychiatric Youth Care Coordinator, 20 years as a Church Youth Pastor and 10 years as a Secondary School Teacher. He learned the writing craft through personal study, attending Heart of America Christian Writer's Conferences, and American Christian Fiction Writer's Conference and taking the same chapters to the critique group for feedback a million times. He is a member of both organizations. Married, he plays the mandolin and guitar, and chases tornadoes for fun. His motto is "You'll never grow old if you keep youth in your heart."
Jon has over 30 years' experience speaking/preaching in churches, youth groups, area wide youth rallies, seminars, youth retreats, and camps. All those included, but was not limited to, writing outlines, curriculum, preparing skits, performing demonstrations, visual art and media, and singing.
He won first place for poetry, third place for a short story at the 2006 Heart of America Christian Writer's conference and first place for Adult Fiction at the 2007 conference. He has presented at the 1997 National Psychiatric Youth Care conference and to assembly programs and commencements in area schools. His book: Princes of Albion won a Finalist award from the 2016 National Indie Excellence Book Contest.
Jon has published in these books:
Living the Serenity Prayer, by Jeanette Gardner Littleton called "The Hard Path to Peace" (Adams Media 2007)
Love is a Verb, by Gary Chapman called "The Heartbeat of Springfield." (Bethany House 2009)
God Encounters,. A tornado chase story called "The Sweet Spot." (Howard books 2009)
Extraordinary Answers to Prayer: Praying Together, called "Favorable Wind." (Guideposts 2010)
2012 NIV Boys Bible published by Zondervan. He wrote 24 devotions in this Bible.
Encountering Jesus by James Stuart Bell called "Jesus Hug." (Bethany House 2015)
Princes of Albion: Book one of the Long-Aimed Blow Series by Jon Hopkins and Thomas Hopkins (Wheatmark 2016)