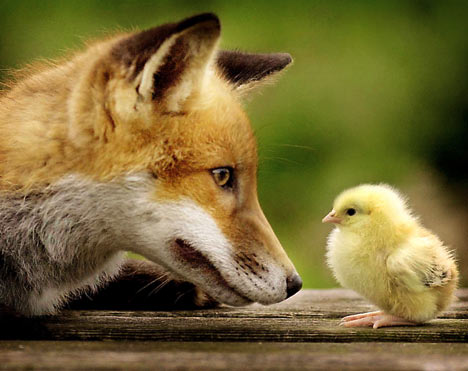 It all started with a casual Sunday drive with my wife.
"Do you want to pick raspberries?" she asked. "I know a great place."
Per her directions I drove to a posh neighborhood and parked in front of a palatial home.
"There is a walking path behind those houses and tons of ripe berries," she said as she exited the SUV and opened the back tailgate. She pulled out two white buckets and a pair of bright orange coveralls. As she put them on over her clothing I thought, why does she need those? We're just picking berries.
We followed the walking path and found enough berries to fill both of our buckets to the brim. I drooled thinking about the raspberry pies we'd bake.
When we arrived back at the car, my wife quickly removed her coveralls. I opened the car door.
"Wait! You can't sit in the driver's seat."
"Why not?"
"We've been walking through poison ivy and I am extremely allergic!"
Ah, thus the need for coveralls. "What do you want me to do?"
"You have to take your clothes off and put them back here."
So, as the sun sunk over the horizon, I hid behind the open car door and took off my shirt, jeans, socks and shoes. As she wouldn't touch them, I had to quickly rush them to the back and race to get in the car before someone saw me. On the way home I prayed a police officer wouldn't stop us for anything.
Now, you need to know this before I continue… We lived in a community out in the country where everyone has three to five acres. Many of my neighbors raised chickens as we did and the word was out that a fox had been seen. I didn't want the fox to steal our chickens. Earlier I had placed a trap outside, but failed to set it yet.
As it was dark now, we entered our subdivision. I was glad we had a garage and garage opener for a speedy escape to sanctuary. I didn't want to be seen in my whitey tighties by the neighbors.
"There it is! There's the fox!" she screamed pointing out the passenger side window.
Sure enough, a fox was in the neighbor's front yard.
"We've got to kill it!" she said.
"But I don't own a gun."
"You have that BB gun, don't you?"
I drove into our driveway, hitting the garage door opener and drove into the seclusion of the garage. I ran inside and retrieved the pistol, making sure it was loaded with BBs. I was getting frustrated.
As I drove back to where we saw the animal, I lowered my window. I figured I'd do a "drive by". Alas, the fox had moved to the yard across the street. I handed the BB gun to my wife who refused to take it.
"I'm not gonna kill it. YOU kill it!"
At this point I was very frustrated. I stopped and got out of the vehicle. I marched to the front of the car and aimed the pistol at the fox. Eight shots. I missed him with all of them. It smirked and ran off into the dark. "Aghhh," I yelled, and turned toward the car. It wasn't till then that I realized that I was standing right in the headlights in the middle of the street in my subdivision as if I was the main attraction at the circus…in my underwear!
I slunk back into the car hoping one of the neighbors didn't film the crazy guy standing in the street firing a gun…in nothing but his underwear! Totally embarrassed, knowing surely a video of me was about to be put on YouTube and go viral, I drove home and went out back and immediately set the trap baiting it with cat food…again hoping no one saw me.
After a fitful night's sleep, I checked the trap, and lo and behold there was the fox! Beautiful reddish fur and black legs. A big bushy tail. It looked at me with mournful little eyes.
I called animal control to come get it and they said, "It'll cost you 50 bucks. There's been a lot of mange going around. We would just kill it." I googled mange. "/mānj/ noun a skin disease of mammals caused by parasitic mites and occasionally communicable to humans. It typically causes severe itching, hair loss, and the formation of scabs and lesions. Foxes that get mange die in three or four months."
"Okay, thank you, I can do that myself." And save fifty bucks. I reloaded the BB gun and went outside. I fired all eight shots at close range. The BBs bounced off of the fox and made it MAD. Did you know that foxes bark like a dog? I didn't. Frustrated again, I yelled, "I haven't made a dent. I've hurt it and now it is mad. I don't own a gun…but…I do own a sword…"
My uncle Sunny (Yes, that is his name) had given me an old Masonic Knights Templar sword. About four feet long, the blade was about an inch wide. It was VERY sharp at the end.
Feeling guilty and somewhat afraid, I stood with the sword outside the fox's cage. I held the sword toward the fox and said, in a Spanish accent, "My name ees Jon Hopkins and chu were about to keell my cheecken's. Prepare to die!" And I stabbed it in the heart. The brave fox reached around and did something totally unexpected. It BIT the sword. It was so cool, I got goose bumps! Then…it died. I slowly pulled out the bloody blade. To make myself feel better I told myself that it was gonna die probably in a month or two from mange anyway. And, like a hero in some fantasy movie, I had saved all the chickens of the neighborhood.
I put the fox in a box. A fox box. And buried him in the trash can with honors. I doubt I'll ever have the bravado to bite the sword that's killing me like it did.
Note: So far, I have not seen a video of me online.