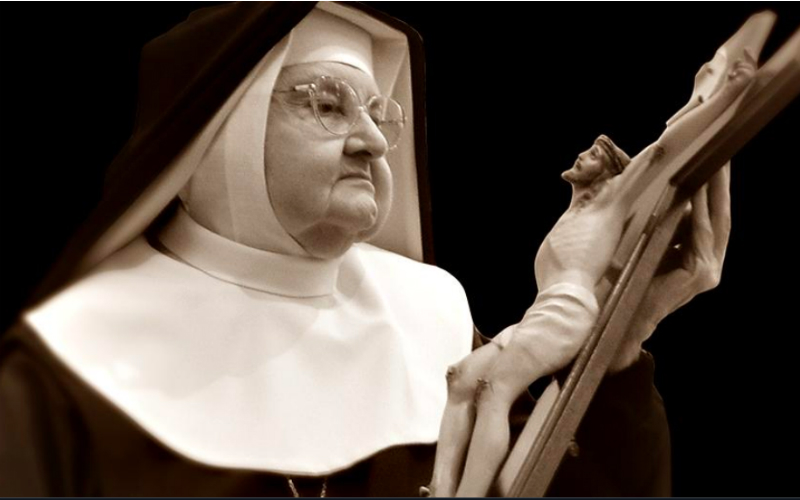 The Homeless Nun
For years she frequented the coffee shop. Long dark hair, occasionally tied up under a scarf. Long white shirt tightly buttoned up to the very top. Black sweater and a jacket much like a nun would wear. And a long black skirt down to her ankles. She pulled a little suitcase on wheels behind her wherever she went. And most conspicuous was the large crucifix she carried in her left hand. A representation of Jesus in full passion pose on a simple wooden cross. Whereas some would hang such an art piece on a wall, she pressed it closely against her chest and closed her eyes. I assume she prayed much of the time.
I never heard her utter a single word to me or anyone. She always seemed pleasant, giving an aura of peace to the café. At times she would give a few coins to the cashier for anyone who was thirsty and couldn't afford a drink.
Sitting on my regular stool at the cash register on the book side one evening, I was lost in grieving thoughts that usually darkened my mind when I am alone in the quiet. Then I heard singing at the grand piano in front of the store. Beautiful singing. A familiar song from the Sound of Music movie. It spoke to my disquieted soul.
Needless to say, I was shocked to see the homeless nun standing with one hand on the piano and the other holding her ever present cross. She sang every song from the movie. She sang Edelweiss twice. When she began another verse of the song, she abruptly stopped and glided back to her regular table. She bowed her head and closed her eyes.
I didn't know if I should clap or not. The whole seven years I worked at the bookstore I never heard her say another word and as far as I know she didn't do another impromptu performance.
You know, I tell many stories and some of them feature the homeless. It is not that they are the only people to write about. But they are people in difficult circumstances doing sometimes the best they can and as such garner my interest and respect.
I remember one homeless friend tell me that there are rules in their "society." One of their unwritten laws is that, "you must work for what you receive." If you sit on a bench with a sign saying "homeless," and take money from others it is considered panhandling and frowned upon. They treat those who do that with contempt as though they are thieves. They have a code of honor.
One woman from Italy sold words. She gave someone the Italian word for whatever the "customer" asked. Another did fantastic artwork. I remember giving him some paper to help him out.
Everyone unfortunately think that the indigent are out to get things from others for nothing. As if they say, "I need money for the bus," when they are only going to go to the liquor store to get their next drink. We turn up our nose when we see them and like the Un-good Samaritans walk on by.
But I have watched those who stand outside the pizza shop by the trash bin where the shop puts all the left over pizza at closing time. Then they go across the street where a restaurant puts day-old donuts out on a table. And I see them show gratitude. And I see them share.
One couple, who was "street married" (which means you say you are married, and you are) earned their money to pay for a hotel room so she didn't have to spend the night on the cold hard ground. My heart goes out to them. People are People. I pray that as I write about their differences that I do so with respect and am not having fun at their expense.
Often I hoped that when the Homeless Nun prayed, she prayed for me… as I should pray for her. Did she know that I needed that calming voice the night she sang? I've never forgotten it.